Dear women,
March has come, and on March 8 every year, women are always congratulated on the day of being recognized for equality with important rights such as voting or gender equality at work.
In the current digital age, modern women always want to live their passion, work and dedicate themselves, and also be good at housework, rise to help themselves not only strength but also be beautiful. To balance those needs, women are always looking for sustainable solutions to recharge their positive energy every day.
Lifestyle: Woman and Passion and inspiration from hibiscus flowers!
Understanding the need to maintain positive energy of women for 24 hours, Drinkizz and Biophap team have launched a WOMEN and PASSION gift box on the occasion of March 8, 2022.
The name of the gift box 8/3 Woman and Passion is inspired with the hibiscus flower, a red flower symbolizing intense passion, deep friendship and love. romantic love, very close to modern female style. Besides the red color and aroma that help increase energy, hibiscus flowers are also rich in antioxidants, helping a woman's energy to be built better every day.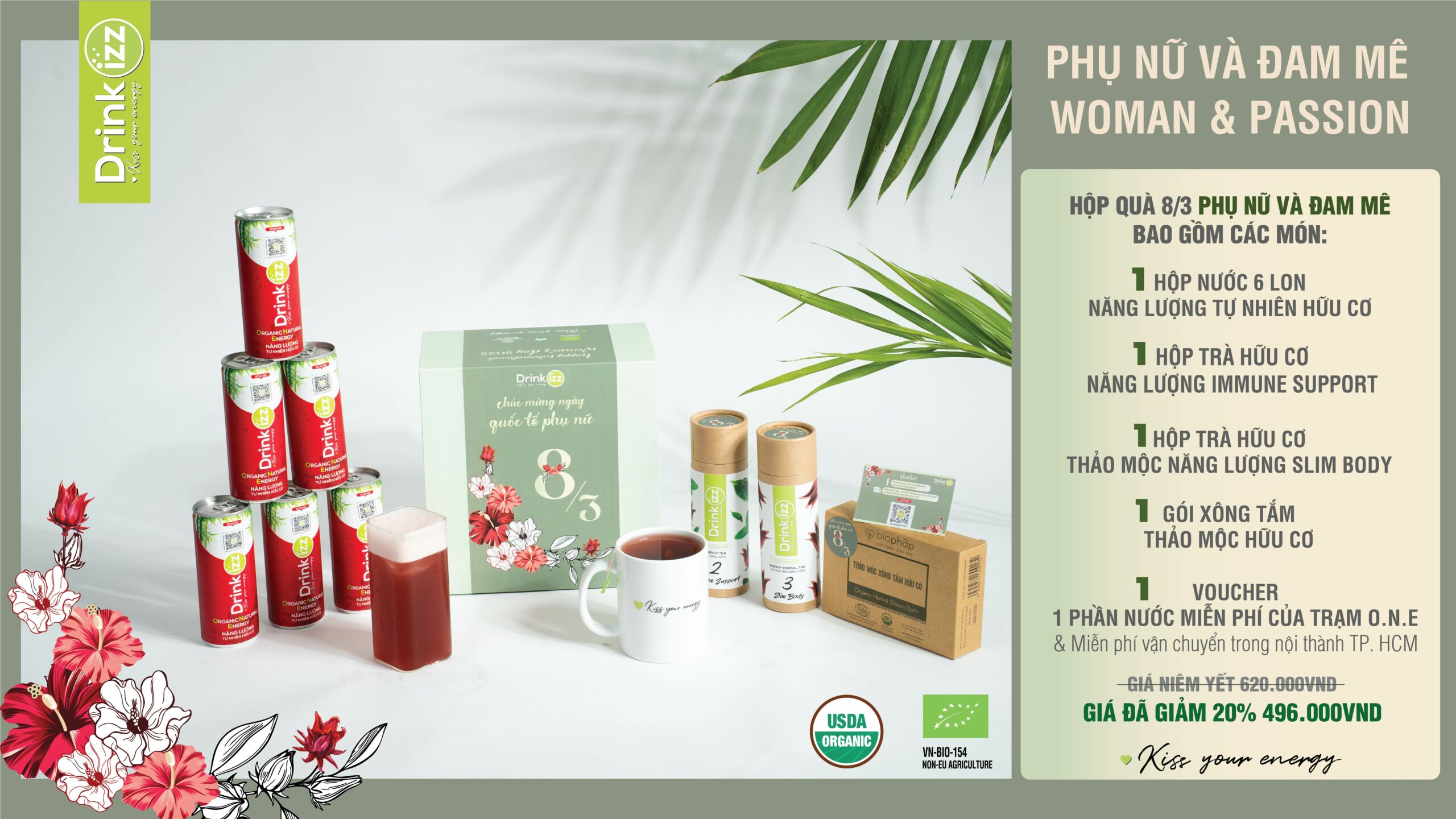 Live your passion needs antioxidants every day!
Women have many concerns from society to family, and friends, to themselves, so the body and mind are constantly active and need to recharge continuously during the day. Thus, the origin, quality and variety of food will play an important role in sustainable energy metabolism for women.
Let's visualize how food takes to create energy together. First, when you eat and drink, the food is digested through the stomach into nutrients. The nutrients are then converted into ATP energy by the mitochondria – the cell's powerhouse. From there, this ATP energy helps your whole body maintain breathing, blood pumping, movement, muscle development, digestion… and other activities every day.
However, if the mitochondria are damaged and weakened, then your body cannot have the energy metabolism to function daily. This happens when foods are derived from synthetic chemicals, genetic modification, preservatives, etc., leading to the production of free radicals in the body. This is what causes the mitochondria to weaken and damage, causing energy deficiency, weakened immune system, disease and aging.
In addition to food contamination, stress comes from many other sources. From the moment you wake up, your body is already under the stress of environmental pollution; Sound pollution, cultural pollution comes from the workplace or maybe in personal relationships. So with those pollutions, your body will produce a lot of free radicals and you will be tired, procrastinated and stagnant, do not have time to take care of yourself and from there it will be difficult to manage the disease. balance in life.
Therefore, ensuring to provide the body with a daily amount of antioxidants is a prerequisite for healthy mitochondria – the body's natural energy factory. From there, you have a sustainable energy transformation to manage the balance in life, and have a sustainable time to live with passion.
Our gift box contains 5 pieces with antioxidants from organic natural energy!
1. Organic Natural Energy Drink: Each can provides up to 25% of the FDA's recommended daily intake of antioxidants, helping you to increase your energy and keep your mitochondria stronger day by day. In addition, theine from organic Snow Shan black tea helps you stay awake for 6 to 8 hours without crashing, silica from bamboo shoots helps you produce collagen, bringing not only strength but also fresh beauty.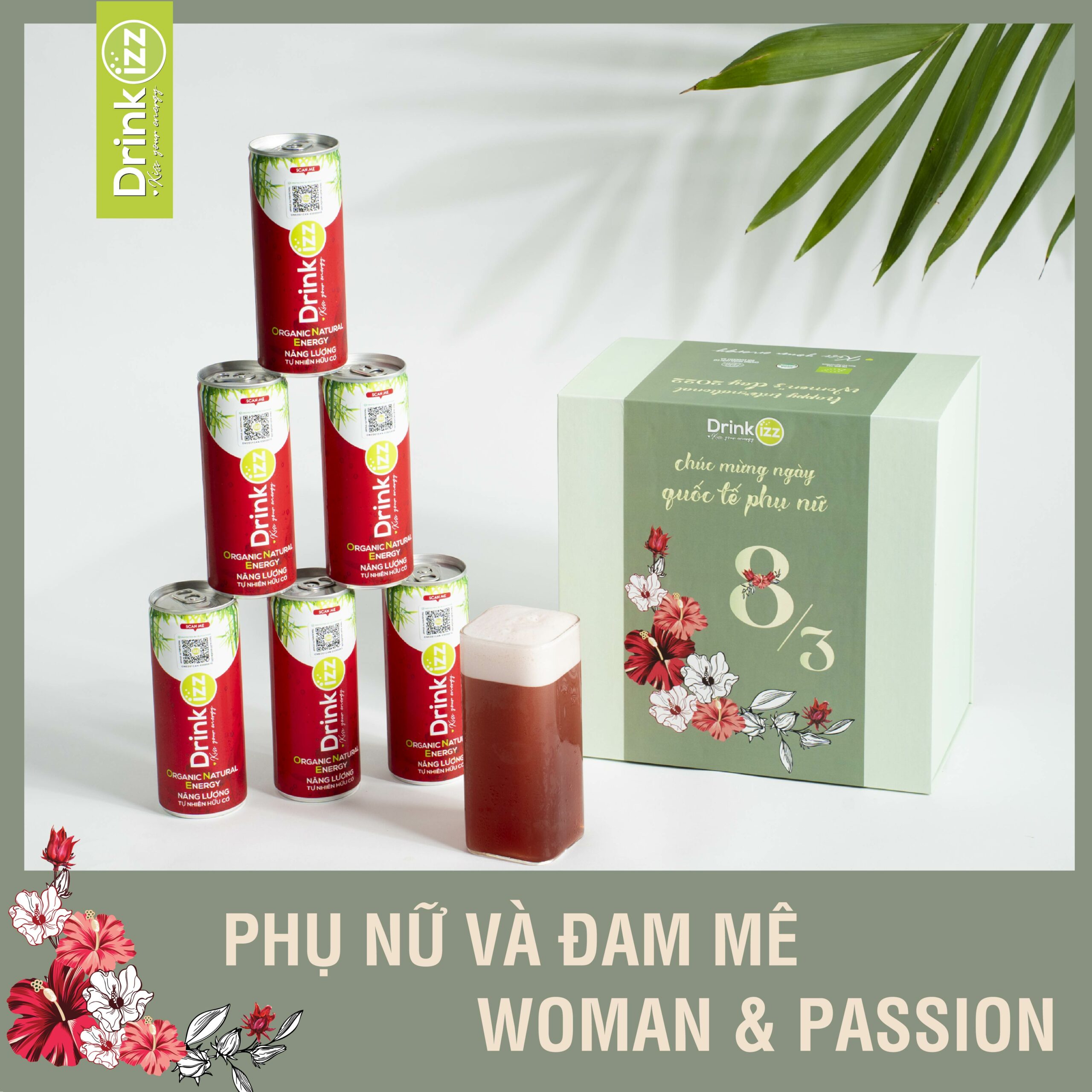 2. Organic Energy Tea Immune Support An ingenious blend of Shan Tuyet black tea with hibiscus flowers and mint , deliciously packed with theine to keep you awake, along with ultra-high antioxidants to boost your energy immune system.
3. Organic Energy Herbal Tea Slim Body is made with 100% Hibiscus Flower which has important antioxidant anthocyanins. Its to keep mitochondria efficiently converting food energy into cellular energy and help you slim waist and beautiful figure.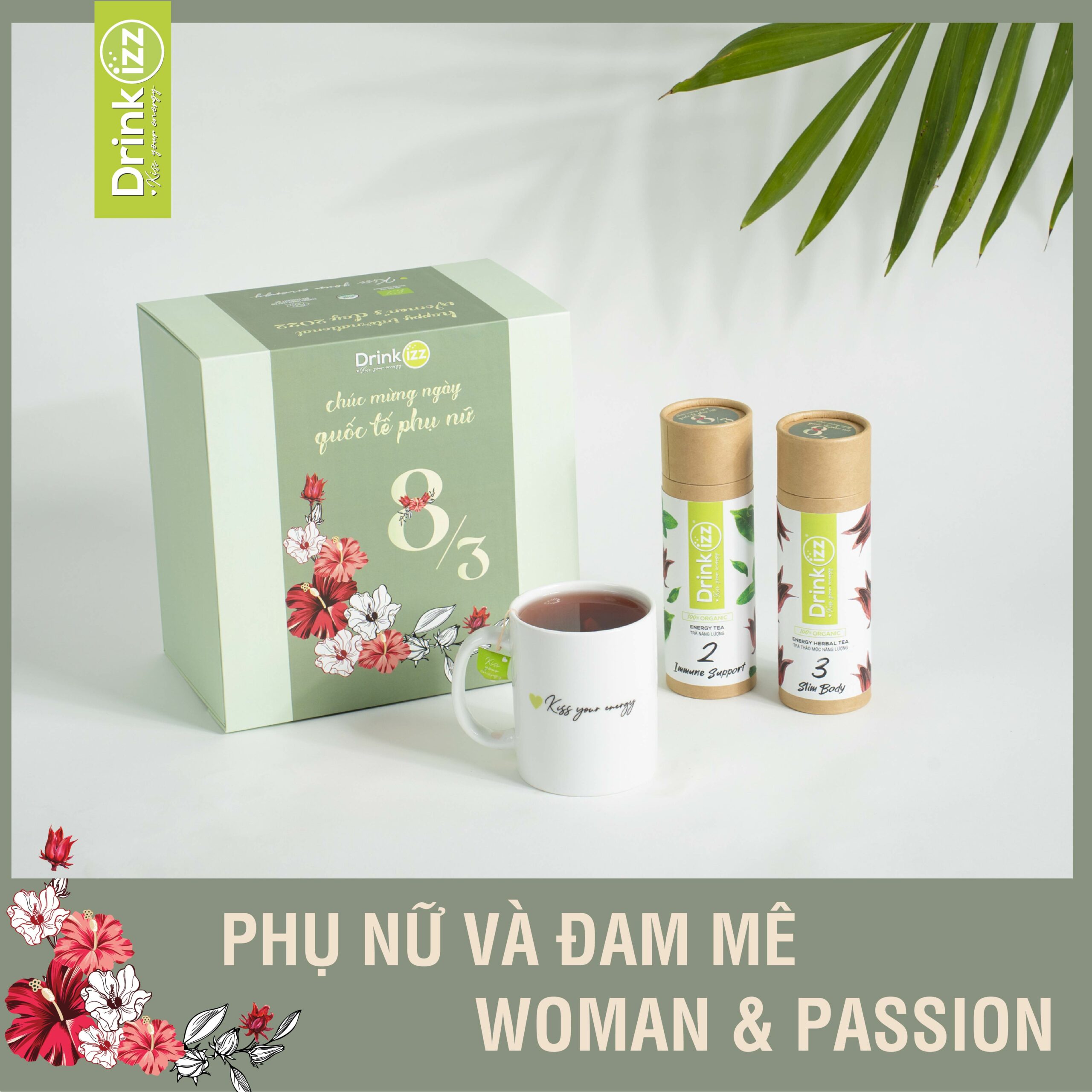 4. Organic Herbal Steam Bath is rich in essential oils and has antioxidant active ingredients that are beneficial in strengthening antibacterial, cleaning the respiratory system, cleaning beautiful skin, relaxing and re-energizing, relieving mild cold, rapid fever reduction.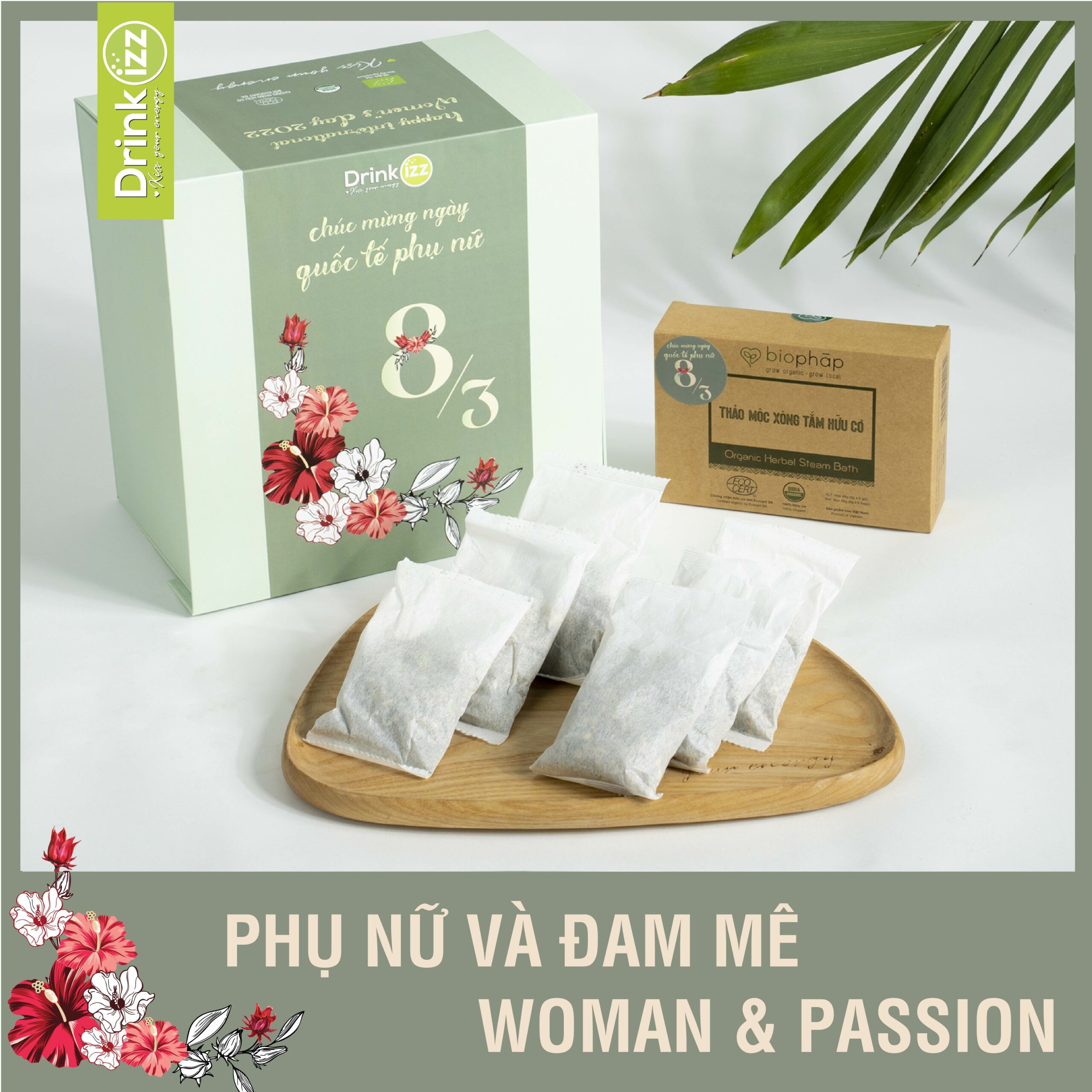 5. Voucher for 1 free drink of O.N.E Station : you can choose any free drink from the menu with 10 drinks mixed with ONE drink and receive it at your office or home with free shipping within the city HCM. All drinks of the ONE Station  are created with criteria based on USDA, EU international standard organic ingredients, the natural process to keep the delicious taste and natural nutrition rich in antioxidants.
The quality of the items in the gift box meets the USDA and EU international premium organic standards and is transparently traceable on Blockchain.
Price only: 496.000 VND – Its economical, meaningful, and diverse in products, suitable for gifting to women of all generations.
PREMIUM ORGANIC QUALITY 8/3 GIFT – HELP SUSTAINABLE ENERGY GROWTH – UNIQUE, MEANINGFUL FLAVOR FOR WOMEN IN FAMILY, FRIENDS, WORKERS!
March 8 is an opportunity for you to show your understanding and love for women with concrete actions. And Drinkizz believes that the gift's message will help women better manage their energy, especially during a complicated time of the pandemic.
Modern women have many passions but can't always fulfill them due to lack of time, health and finance. Understanding that, Drinkizz experts have created useful lessons on energy and nutrition, recipes, and practical physical exercises to help you manage your mind-body energy effectively
Scan Qrcode to connect with our Vlog, help improve your health and beauty day by day even if you have a busy and stressful life!On International Women's Day March 8, 2022, let's "Kiss Your Energy" with the O.N.E community to "live your passion" in a sustainable way!