Ethnic smoked pork is a famous specialty of Kon Tum province that is loved by many people. The outside of the meat has a light yellowish brown color from natural smoking.The inside of the meat has a light pink color. When tasting, you will feel the meat has a very unique sweetness and toughness. In particular, when tasting, the meat will bring you a taste of traditional smoking method Ethinic Smoked Pork pair with O.N.E drink will bring a better taste and help you enjoy with friends and family. O.N.E's 10 herbs will add flavor to smoked pork, along with wild salt and pepper, to make your New Year's story more exciting!
The Ethnic Pig has been domesticated by ethnic minorities since ancient time. The pork is made through a traditional smoked process.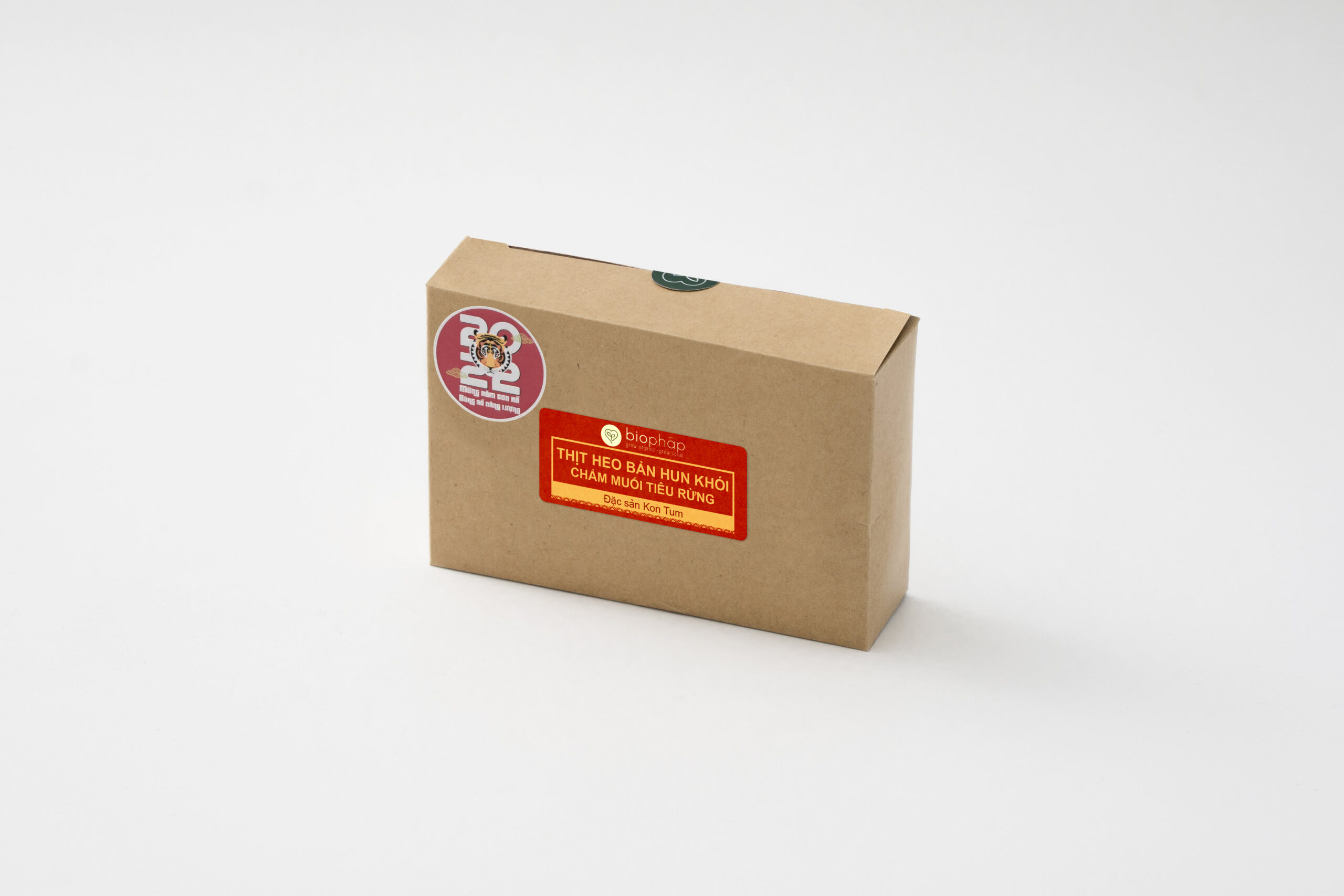 In particular, the mixture of salt and wild pepper give you an unforgettable taste from the bazan red soil of the Central Highlands Vietnam.
Tourists once visit Kon Tum on Lunar New Year, you will be able to see villages covered with white mists pristinely and romantically. If Covid19 pandemic prevents us from traveling on the holiday, the Boost your energy 2022 gift box with a package of ethnic smoked pork will bring our bodies and mind closer to Kontum food and culture.
The ethnic smoked pork is one of 6-pieces in the Tet gift box, selected by Drinkizz for the "Boost your energy 2022" full of flavors from the South to the North of Vietnam. From Snow Shan tea box (Ban Lien – Tay Bac), ginger confit, ethnic smoked pork with rich flavor of Kon Tum to modern flavor of O.N.E drink, it will be easy to connect your new year's story with your family and friend!